Craving tacos? Looking for a warm and cozy respite from the cold? Want an ice cold beer and a bowl full of chips 'n salsa? Then head over to Pepitos on 48th and Chicago in the Field neighborhood, where you'll find all of the above and more.
First, Pepitos nails it on the Christmas decor front; with a roaring fire in the background, holiday music streaming through the speakers, and lights and wreaths blinking "Feliz Navidad," you can't go wrong if you're itching to get into the Christmas spirit.
Food wise, the chips are perfect - warm and crunchy - and the salsa is fire hot and delicious. It's the perfect start to a meal! And speaking of meals, last night we opted to just split the Nachos Lupitas, which the menu touts as "slightly sweet homemade fritters layered with your choice of toppings, cheeses and pickled jalapenos, then lightly baked, with sour cream and guacamole." I mean, come on, can you get a more perfect appetizer?
Of course, location plays a major role in Pepitos' draw. Located in the same bustling area as Adrian's, Turtle Bread, Sovereign Coffee, Primp, and Pumphouse Creamery, you're bound to fit in a little nearby dessert and shopping (which, in my humble opinion, is the best way to dine).
So whether you're looking for a quick appetizer, or a full blown taco bar (unlimited taco bar is on Tuesdays - SO GOOD), check out Pepitos the next time you're in the mood for some Mexican cuisine. It doesn't disappoint.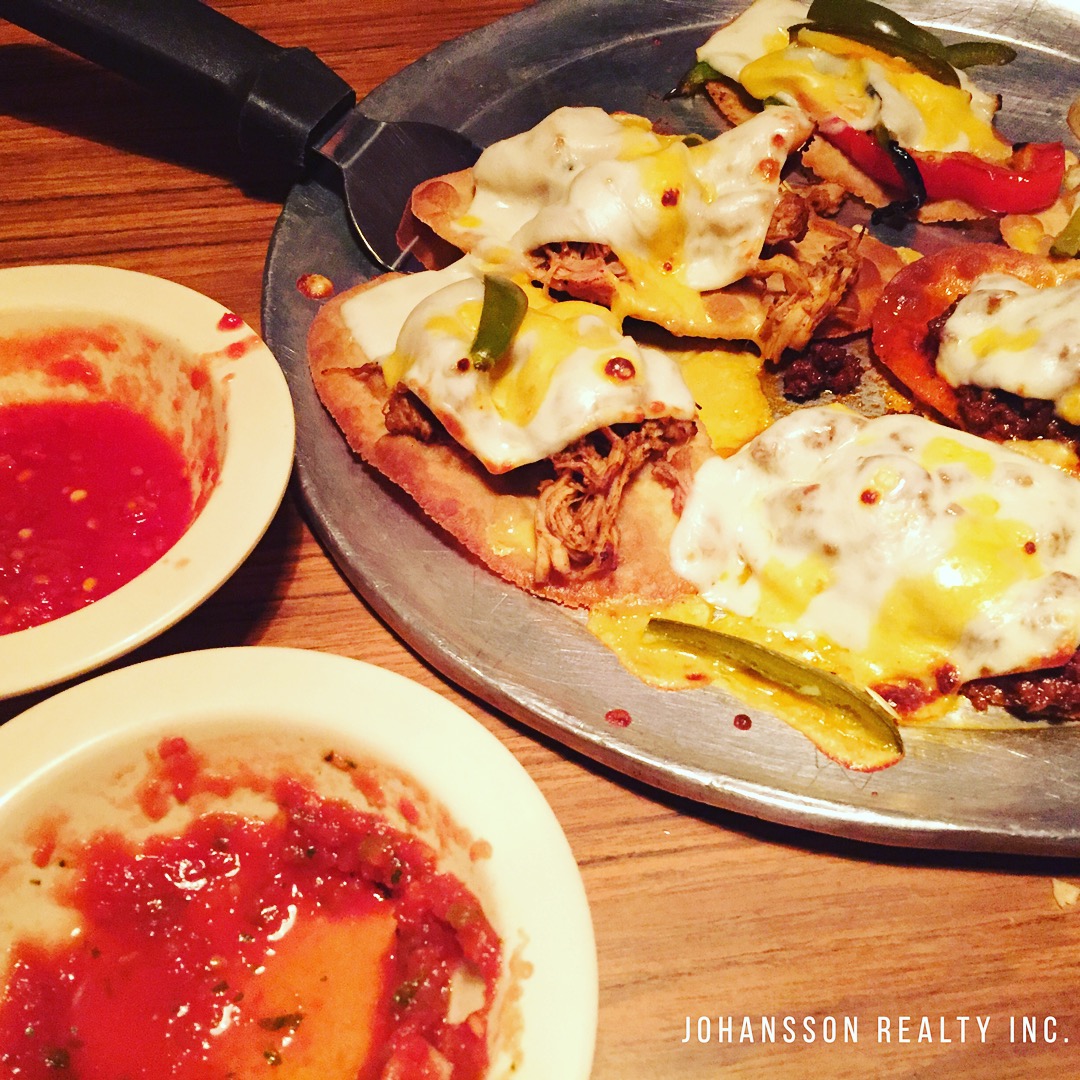 Guest post by Megan Warner