To me, some of the most unique restaurants are those that have taken over an unconventional space and transformed it into a neighborhood staple. An old firehouse that's now a bagel shop? Awesome. A house that's been transformed into a taco joint? Even better.
That's why today, while I was driving along Fairview Ave in St. Paul, I immediately noticed Espresso Royale - and I knew I had to stop by for some lunch. In what looks to be an old gas station (or maybe an auto shop?), this "Neighborhood Coffee Shop" sits casually on a corner lot, painted bright yellow and boasting an adorable patio out front.
As I walked inside, I was greeted by a warm murmur of voices; the shop was packed with families, students, and more, all there because Espresso Royale offers that hard-to-describe feeling of calm and relaxation. Given that there is a Caribou across the street, I was thrilled to see that this local joint was the one that was packed (as opposed to the more corporate chain). There's nothing quite as nice as visiting a spot that you know is loved and lived in by its community members.
I was starving, so I bought a "meat lover" sandwich and chips, and since I couldn't resist the smell of coffee, I added a small chai latte. Taking my meal out to the patio, I sat in the sun as a cool fall breeze stirred the leaves along the sidewalk. I thought about all that I had to do for the rest of the day, started to take out my phone to shoot off a couple of emails - and then stopped. I realized that there, in that moment, I'd found a little corner of peace - I had the patio pretty much all to myself. So instead of working between bites, I just sat and enjoyed the pleasure that comes with reflecting. I didn't stay too long (I did still have work to do, after all), but I was there just long enough to take in the magic of that neighborhood coffee shop.
And I have to say, it was the perfect end to the week.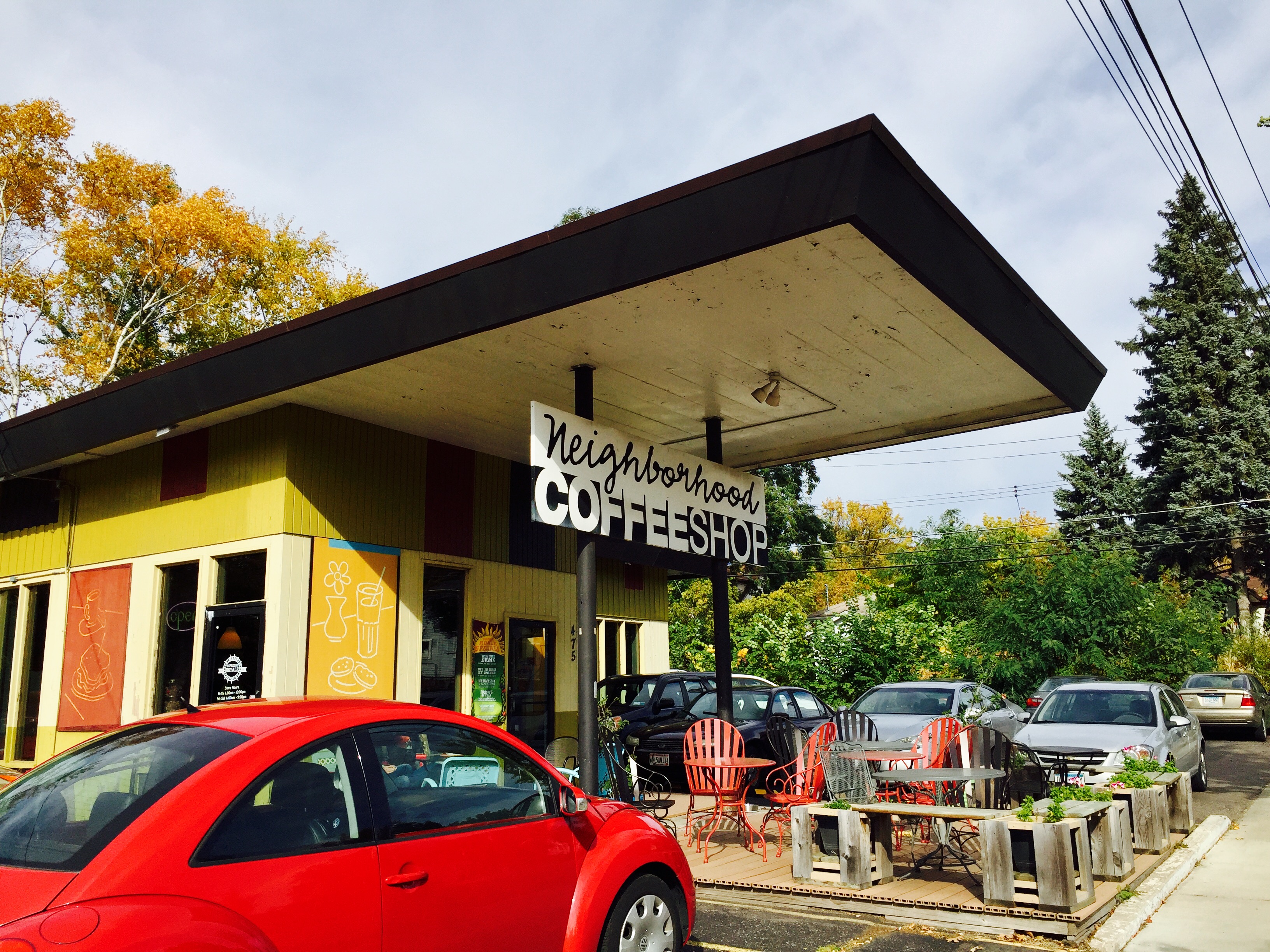 Guest post by Megan Warner