Brunch, next to ice cream, is my favorite meal in the world (and really, who's to say ice cream can't be a part of brunch?). You want sweet? Grab a stack of pancakes. You want savory? Order some eggs benedict. You want the coffee and a cocktail? That bloody mary bar is calling your name. Could it get any better than that? Answer: no.
Given that brunch is my kryptonite, I never pass up an opportunity to visit one of my favorite spots, or to try some new digs. One of these go-to locales happens to be Cafe Maude - and for good reason.
On 54th and Penn Ave S, you'll find this little cafe nestled next to a nondescript ACE Hardware, and across the street from Red Wagon Pizza. Their patio spills onto the sidewalk, surrounded by seasonal flowers and perfectly situated under the warmth of the sun (umbrellas are there, too, if you're more of a shade fan). Inside, it is warm and cozy, with deep hues of burgundy and a gorgeous wood paneled bar.
But what makes Cafe Maude top my list is the food. Everything from banana bread french toast (Excuse me, have I died and gone to a heaven of sweet treats? Yes, yes I have.), to their biscuits and gravy (Soft. Gooey. Delicious) is incredible and a total explosion of awesomeness for your tastebuds.
Their apps are excellent as well (my favorite is the truffle fries), and you certainly can't go wrong with any of their cocktails. Bottom line is that if you haven't yet jumped on the Cafe Maude train, you're missing out. Get there, stat!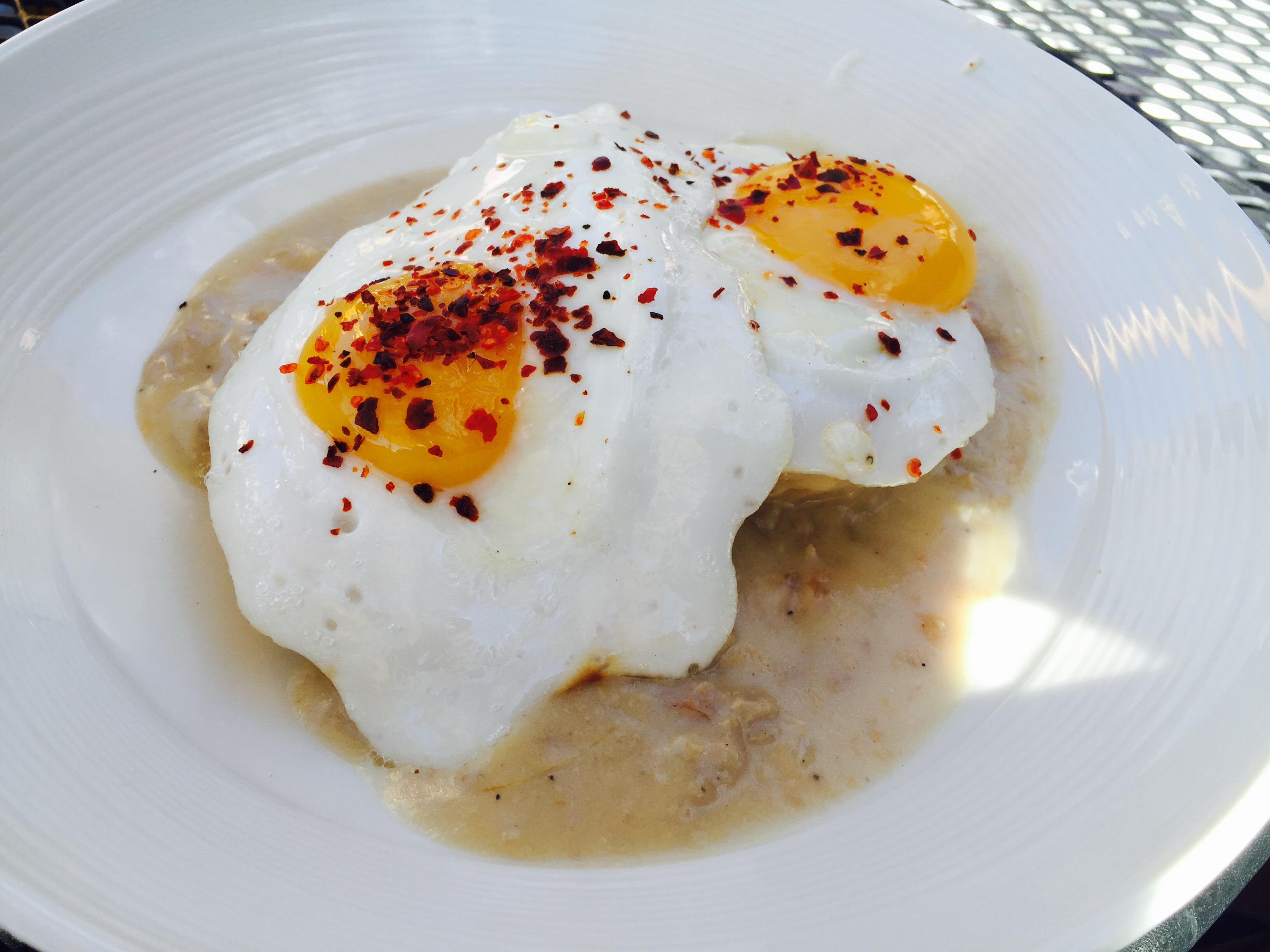 Guest post by Megan Warner