Pizza is one of my greatest obsessions. I'm not much of a pizza creator myself, but a devourer of the stuff? That's all me. One of my favorites here in town is Pizza Luce, and for good reason.
To start, they have free delivery and no minimums on an order - which is pretty much unheard of in Minneapolis. Bite Squad is of course a popular alternative (and the perks include being able to order from a whole slew of menus and restaurants), but they usually require a pretty hefty minimum order, which after delivery charges, leaves you with at least a $30-40 bill. Pretty steep for a night spent at home with delivery, if you ask me.
But beyond their delivery cost perks, their staff is excellent. I once ordered a salad with chicken on it, and the second the guy knocked on my door, he handed me the salad, said, "Can you double check that bag? I think I may have forgotten to add chicken," then after finding no chicken, told me to hold on and hold off on eating dinner. Within 15 minutes he'd run back to the store to get a side of chicken and redelivered it to my door. Now that is service.
Plus, Luce has constantly updated specials according to the season. Today I tried some of their fall favorites: an apple walnut salad and butternut squash pizza. It was SO GOOD. I mean, SO GOOD. The salad was the perfect starter and the pizza had the best blend of sweet and savory, with a nice peppery kick of an aftertaste. I almost ate the whole pizza (almost...but the day isn't over yet).
Pizza Luce tends to stay atop my list every time because they always impress. They have a menu filled with all sorts of imaginative combinations, and in my humble opinion, pizza never gets old. So check out their fall favorites for your next lunch or dinner. I guarantee they'll be a hit.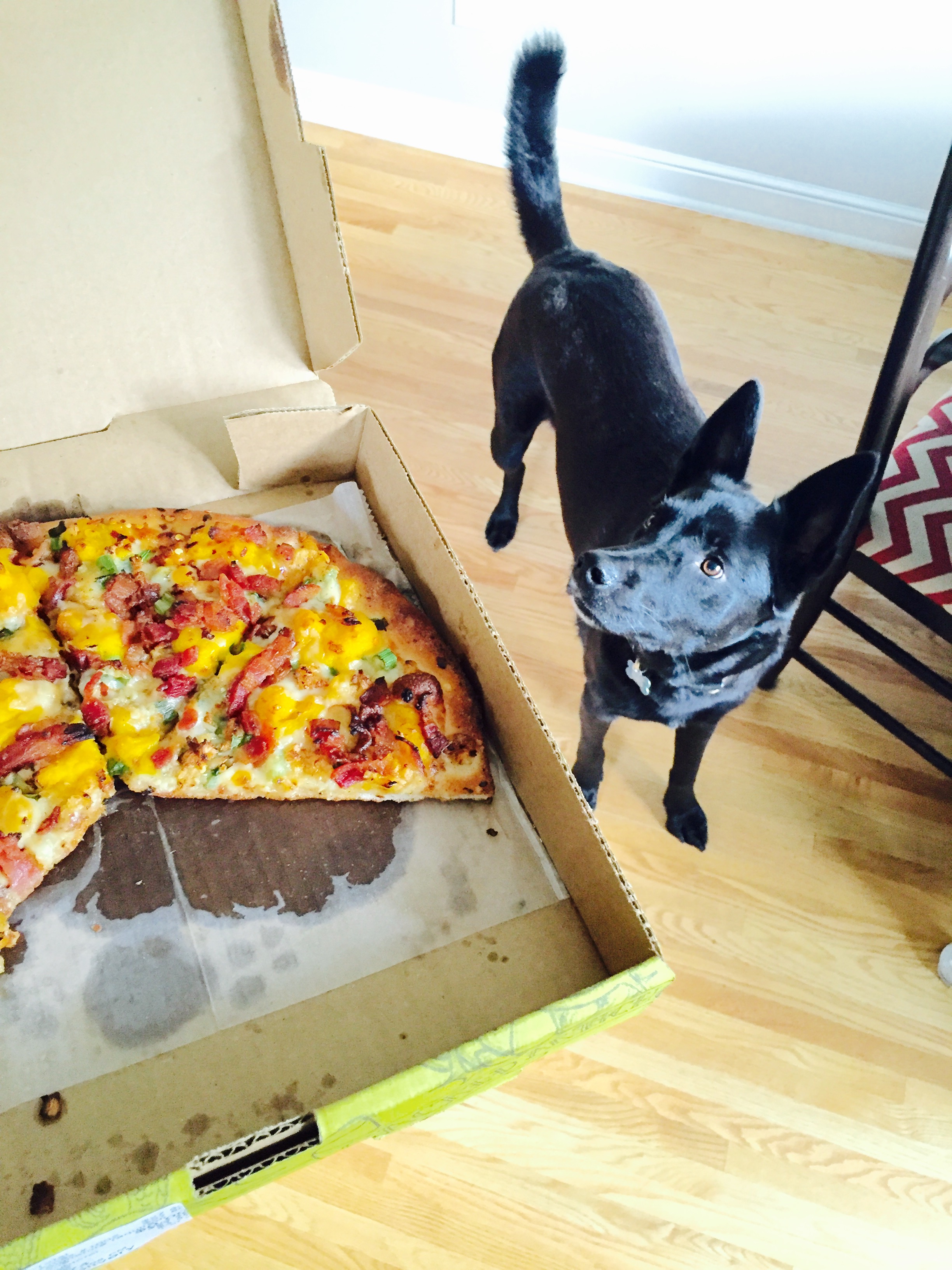 Guest post by Megan Warner