If you've never been to George and the Dragon on 50th and Bryant in Southwest Minneapolis, then you are missing out. It's a casual spot that isn't at all flashy; in fact, I didn't even realize it was a restaurant until a friend pointed it out to me. But now that I've tried it, it's on my list of favorite neighborhood joints.
As the weather turns towards the cooler side of things, I tend to want nothing more than to feel warm and welcomed; and George and the Dragon offers just that. The food? Delicious pub fare with a twist. Instead of fries, it's either chips or fried green beans (fried green beans?! How amazing is that?), and their burgers are packed with flavor - everything from the Dragon Burger (which gives a nice little kick) to the Uncle Bryan Burger (with avocado and blue cheese) awaits your tastebuds, and they are worth every single bite.
But aside from their food, the service there is also exceptional. It's refreshing to be met with friendly and funny waiters who not only know their stuff (GREAT beer recommendations from our server), but also have great senses of humor.
Seriously, the next time I'm craving burgers (or ANY type of pub food, really - they do have a mac & cheese topped with bacon, after all), I'm heading straight to George and the Dragon. In fact, I may just take a quick trip there now.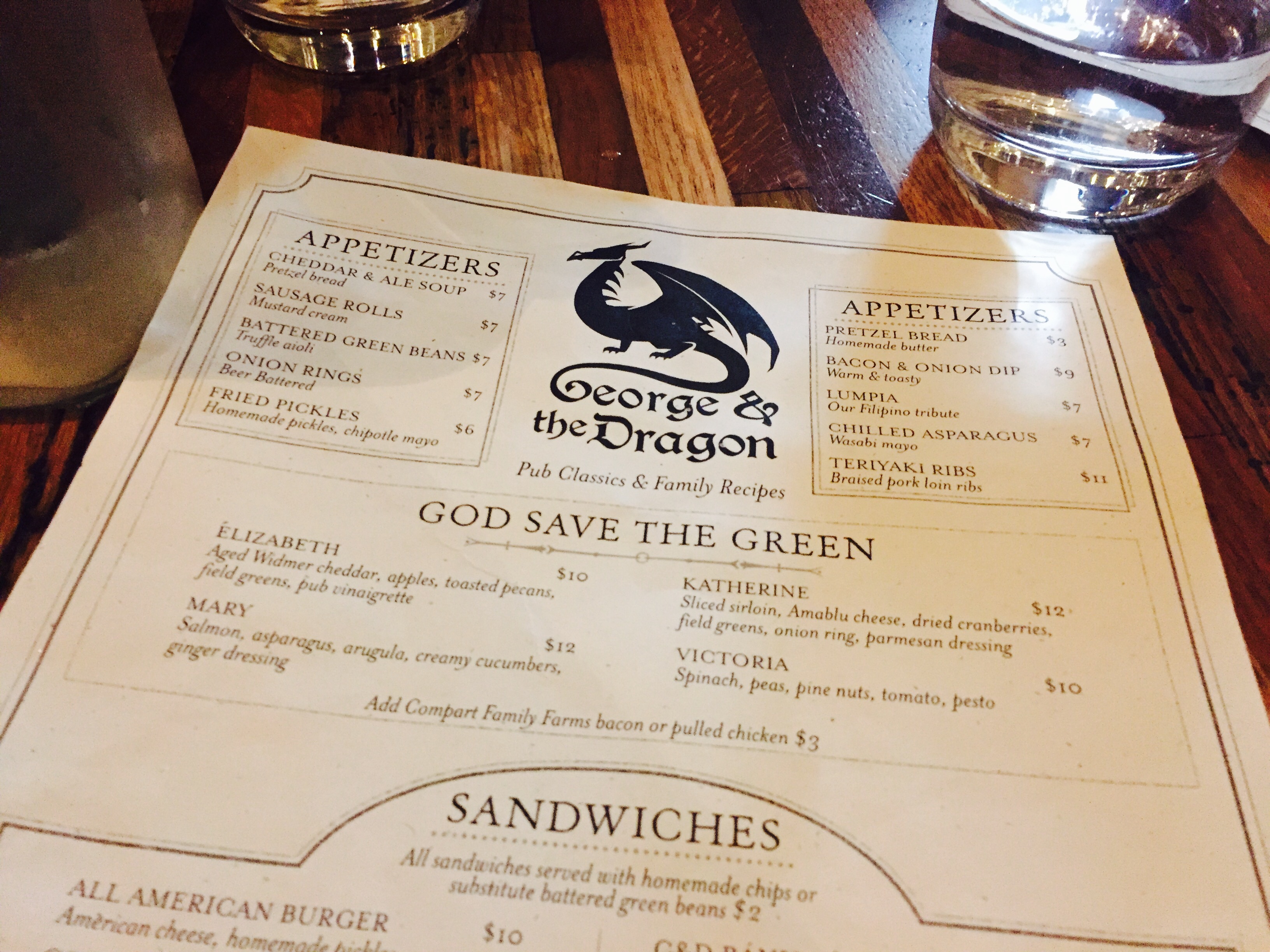 Guest post by Megan Warner