For years, I've heard the rumors about the wonders of BarkBox. My Instagram feed occasionally shows a sponsored post from the company with an adorable bulldog or spaniel smiling next to his monthly mail order. Yet, I'd never made the leap and signed up, thinking I might as well just get all the toys and treats I need from my pet shop. That is, until last week.
I realized after some time that with a 60 pound shepherd who loves to rip and tear apart toys in a matter of minutes, and a cocker spaniel who hold onto toys like a pacifier (and subsequently slobbers them up until they are hard with saliva...gross), I was going through pet stuff faster than I cared to acknowledge. Even when I was buying toys on sale, they ran at least $10 a pop (and that's not including the endless treat goodies I spoil them with). So, I decided I'd give BarkBox a shot.
I signed up for the 12 month plan, which is the most economically friendly ($20 a month). Yesterday, our first ever box came in the mail...and it was an instant success. Our shepherd was chomping at the bit to get inside and seemed to know that it was intended for him (seriously, so adorable). The box was NYC themed, with a Chinese dumpling takeout box toy, a Statue of Liberty ball, and three varieties of treats. How great is that?!
Needless to say, after the first test, I'm sold. And I'm pretty sure I've racked up some serious fur mama brownie points, too.
If you're thinking about making the leap and trying BarkBox, I highly recommend it. At least give it a try for a month - if you're not into it, no harm done. But chances are, you'll love it (and your pup will, too).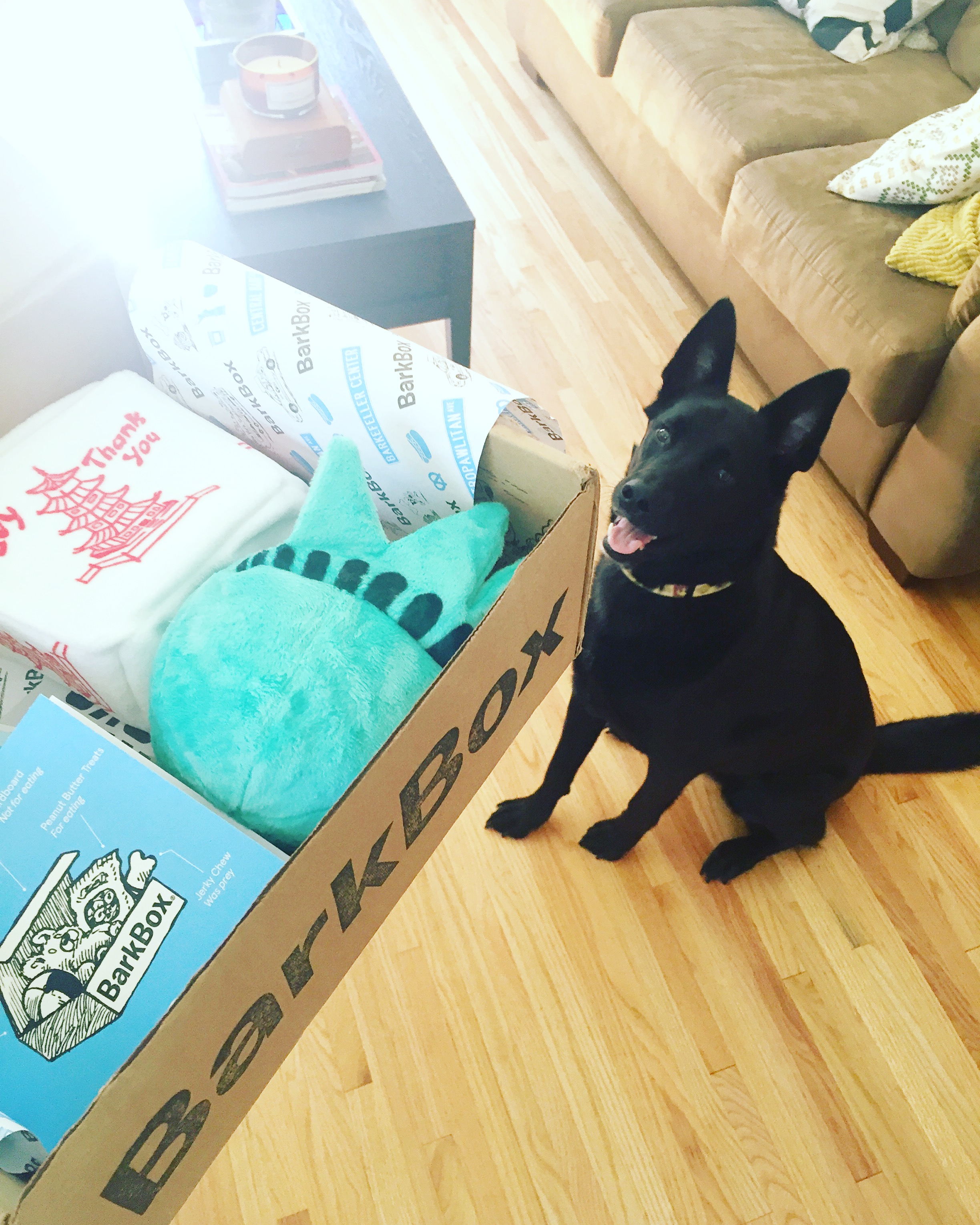 Guest post by Megan Warner