Why Your New Favorite Coffee Shop Should Be Hill Valley in Columbia Heights
---
TGIF. What better way to celebrate than heading over to Columbia Heights' Hill Valley coffee shop for the last weekday caffeine pick-me-up? No better way, I tell you.
A quaint little charmer located on Central Ave, this shop has the best vintage vibes around. Teapots of all shapes, sizes, and colors adorn the shelves, and when you buy a mug (they're adorable), you get a free cup of coffee (that's my kind of deal). Not to mention, on every table is a different set of unique salt and pepper shakers that include a pair of kittens (adorable...I mean, come on, you can't say no to kittens).
Their menu is chock full of delicious drinks - both hot and cold - and if you're feeling hungry, definitely check out their food menu (the pancakes sound amazing, though this round, I just treated myself to an afternoon chai).
The best part about Hill Valley? It's neighbors with vintage shop Zamore - and by neighbors, I mean you just step right through the cafe, down a step, and you're in a retro timewarp of the best trinkets you could dream of (more on that to come later). Sip and shop, and pick up a unique treasure or two. It's definitely worth taking a stroll around.
So whether you're looking for a new study spot, want to enjoy this beautiful fall weather at one of their outdoor cafe tables, or just want to grab a coffee to go, Hill Valley is the perfect place for you. Check 'em out when you get a chance!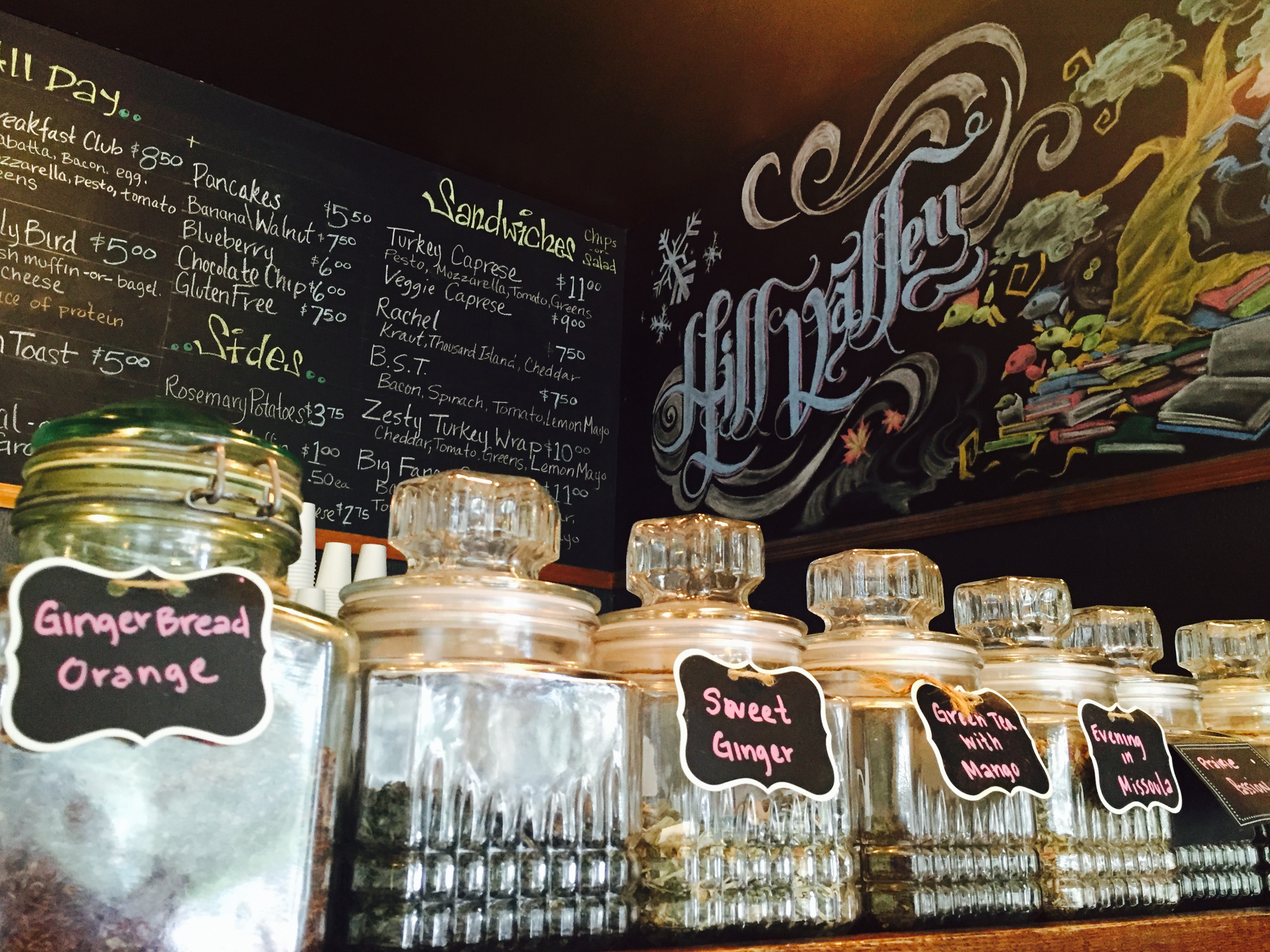 Guest post by Megan Warner