Got a case of the Mondays? Wishing you could sleep in and repeat those glorious lazy mornings from the weekend? You are not alone, my friend.
Quick tip - caffeine helps. But why always trek to Starbucks as routine demands? Try a local spot to give you some work week zest! One of my favorite stops is Sparrow Cafe on 50th and Penn in Southwest Minneapolis. Located just across the street from popular dinner go-to Broder's, and next door to the Paperback Exchange and Terzo Wine Bar, Sparrow is an airy and bright corner shop flooded with natural light and and upbeat energy.
The decor is an homage to its name, and birds don the walls on a variety of colorful murals. The coffee is delicious and the service is excellent. Right now, their seasonal drinks are out, too, so be sure to try the pumpkin or maple lattes - you won't be disappointed.
So whether you're slogging through Monday wondering how in the world you'll get through the day, or you are a Monday person and just want to treat yourself to a start-of-the-week drink, head over to Sparrow Cafe and caffeinate thyself.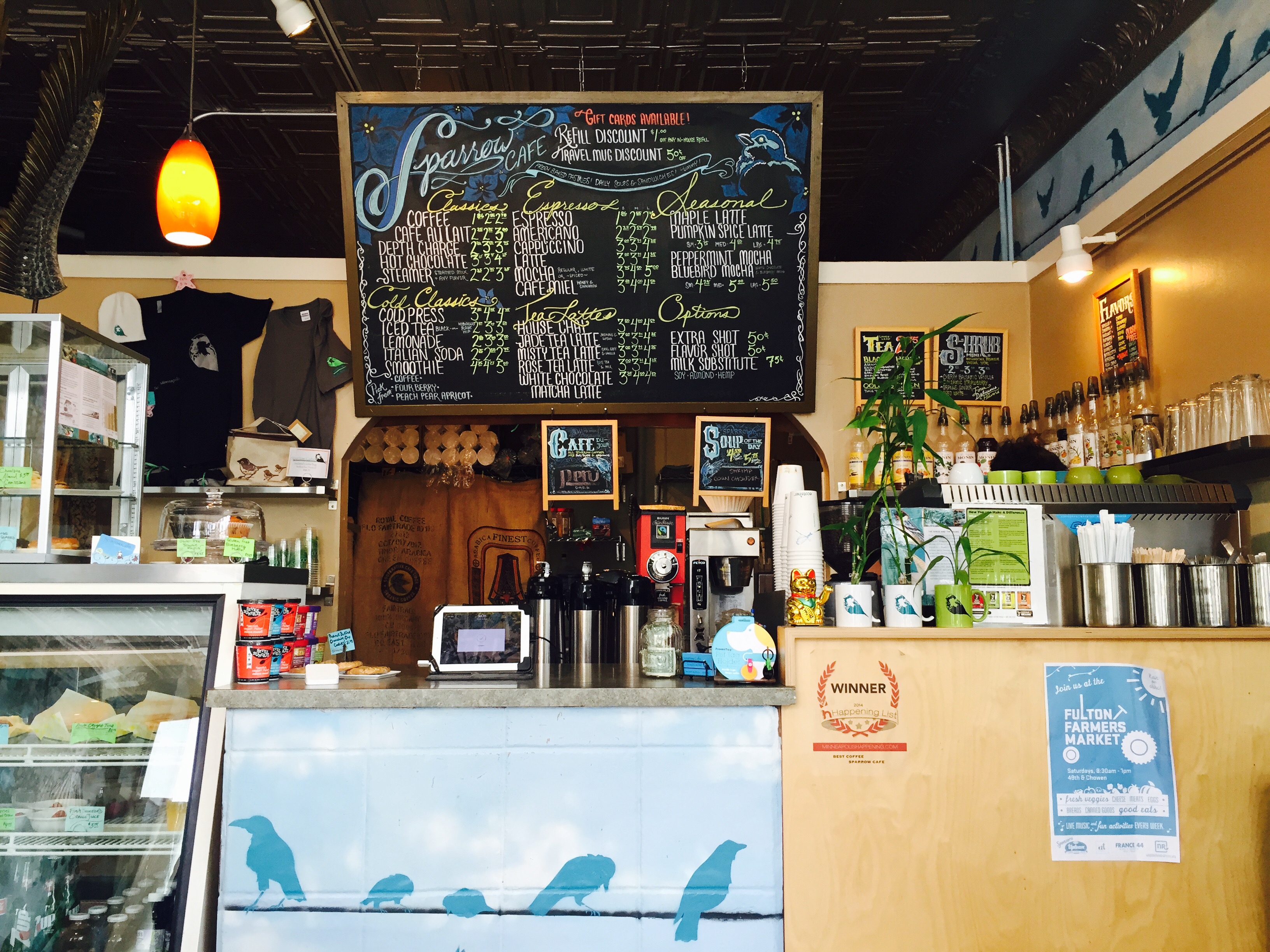 Guest post by Megan Warner