The weather is cooling down, which means there's nothing more satisfying than warming up with some soup and a classic grilled cheese. Good news for us is that there exists in this world a food truck dedicated to grilled cheese and getting as creative as possible with this home grown staple. Meet O'Cheeze (and prepare to fall in love).
Started by Haley and Tony Fritz a few years ago, this food truck takes what is usually just a simple couple of slices of cheese between two pieces of bread, and transforms it into a mouth watering concoction. Their menu changes, but some of the highlights include the CCBR ("chipotle pulled chicken, bacon, ranch, pepper jack"), the Mac and Cheese Grilled Cheese (two of my favorite childhood dinners in one? Count me in), and the BACHN ("bacon, apples, honey, walnuts, fontina cheese"). If that doesn't have you begging for lunch to start right now, I don't know what will.
So where can you find this food truck of wonder? Head right to their website's calendar - they're usually out and about town, typically setting up shop at local tap room favorites (because nothing goes better with a brew than a piping hot and delicious grilled cheese...so good).
The next time you see the bright yellow O'Cheeze truck, treat yoself - believe me, it's something you don't want to miss.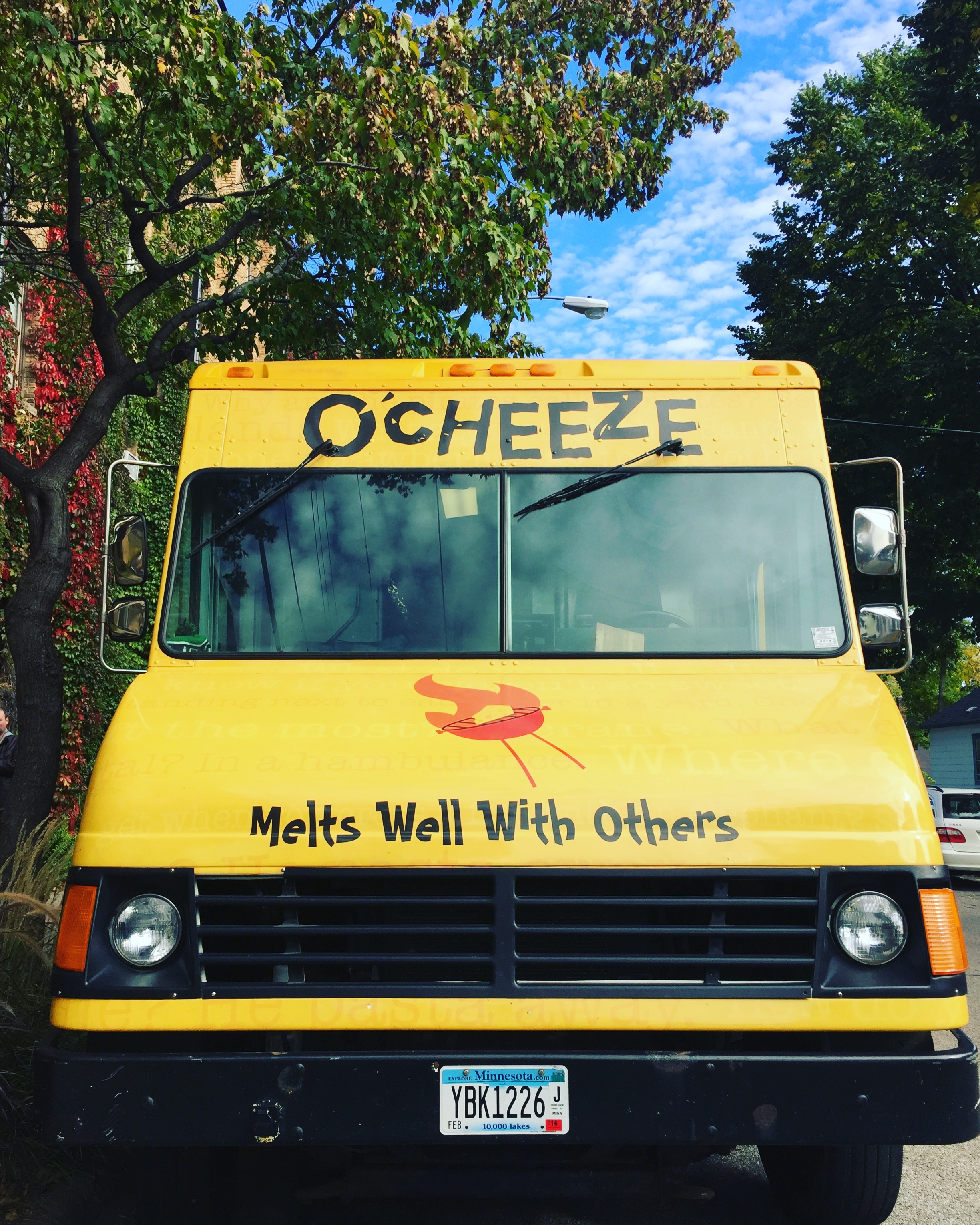 Guest post by Megan Warner