The Twin Cities have some amazing Thai food restaurants that will forever go down in my books as top notch. But today, I also discovered another fantastic gem tucked away in Saint Paul's West Seventh neighborhood: Supatra's Thai Cuisine.
I was in the area and since it was around noon and I felt like I was slowly melting from hunger, I knew it was time to find a local spot. As I was driving down the street, I noticed a bright red entrance for Supatra's. Immediately, I snagged a parking spot and thought, "yep, this is it."
I walked inside to a nice cool AC-filled room. Given that it is supposed to be in the 90 degree range today, all of the normal people were eating inside. But I'd spotted their adorable patio on my way in, so I requested a table out there. I was literally the only person and I'm sure all of the staff thought I was insane ordering spicy curry in this heat, but I couldn't pass up such a perfect outdoor area.
First, Supatra's is awesome in the food department - I had their green curry with chicken, and since I happened to come in during their lunch special hours, it only cost me $7.95! What?! Amazing, right?
The service was great, too, and the patio was excellent. Surrounded by blooming flowers and tucked behind privacy fences, I felt like I'd found my own oasis in the city. It's certainly worth braving the heat for!
Check it out the next time you're in West Seventh - it's an awesome spot.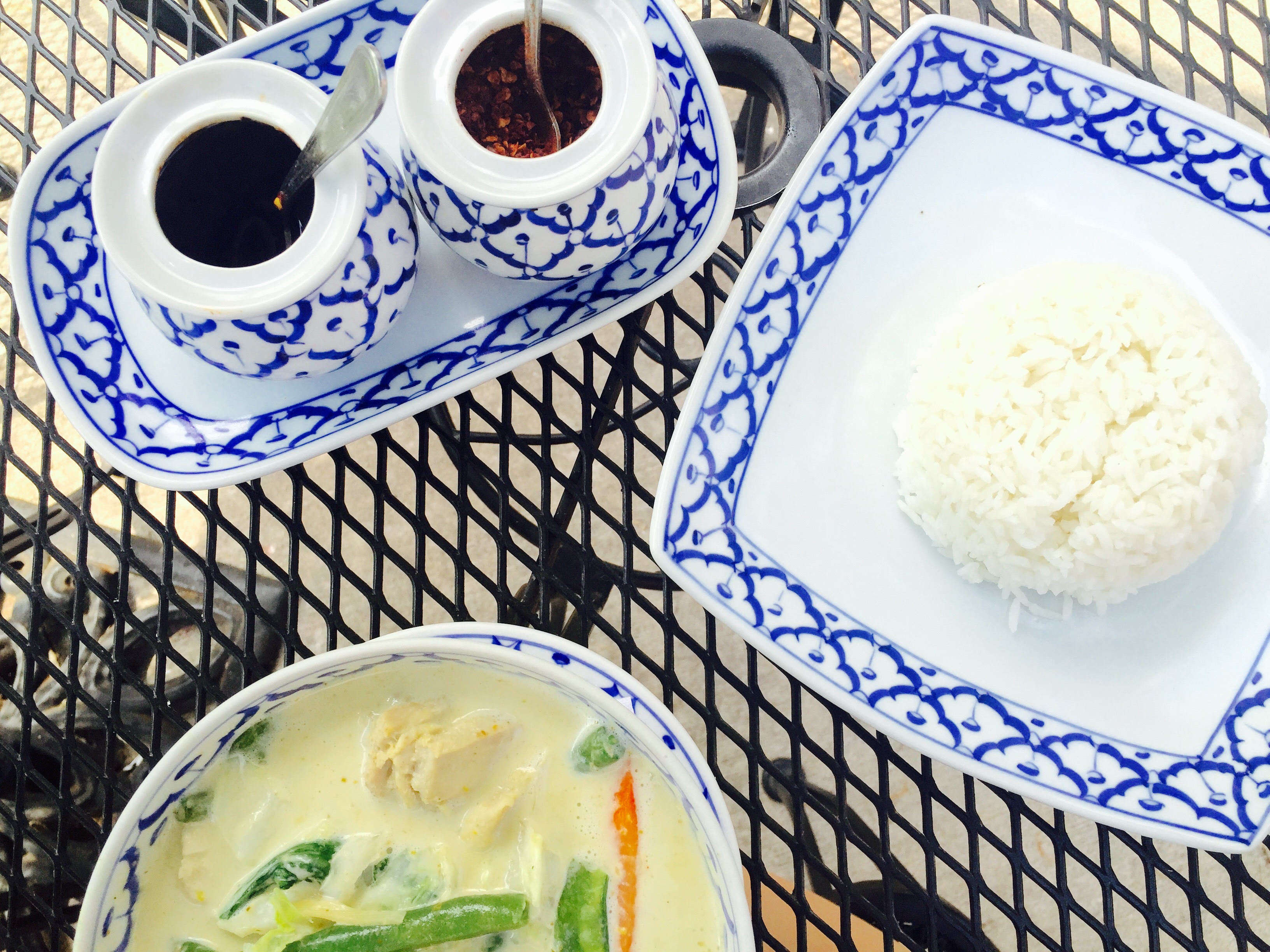 Guest post by Megan Warner