If you've never been to Benihana, you're missing out on a show (and delicious cooked-right-in-front-of-you food). A night out at Benihana is pretty much guaranteed to be a good time. From signature cocktails like the Coconut Mojito (tastes like a pina colada mixed with mint goodness) all the way to your shrimp appetizer and fresh grilled veggies, the restaurant aims to please.
I won't give some of the fun away, but essentially, everyone is seated around a teppanyaki grill and the waiter takes your order. Soup and salad come out first, then after awhile, the chef comes in rolling his cart which is filled with everything from meats to yum yum sauce and garlic butter.
The individual orders are confirmed, then the magic begins. Everything is cooked right in front of you and served piping hot from the grill. It is a veritable feast and an explosion of awesomeness for your taste buds.
Dinner at Benihana is a big affair; it can last a few hours as you move through the meal course by course. But saving room for dessert at the end is worth it all. You get the option between chocolate, vanilla, rainbow sherbet, or green tea ice cream (and it's the perfect palate cleanser).
Not sold? Head to their website and sign up for the Chef's Table newsletter - you'll receive a free $30 coupon during your birthday month, which is a great time to see what Benihana has to offer.
For now, I'll just leave you with this photo of our dinner-in-progress from the other night. It's ok to drool.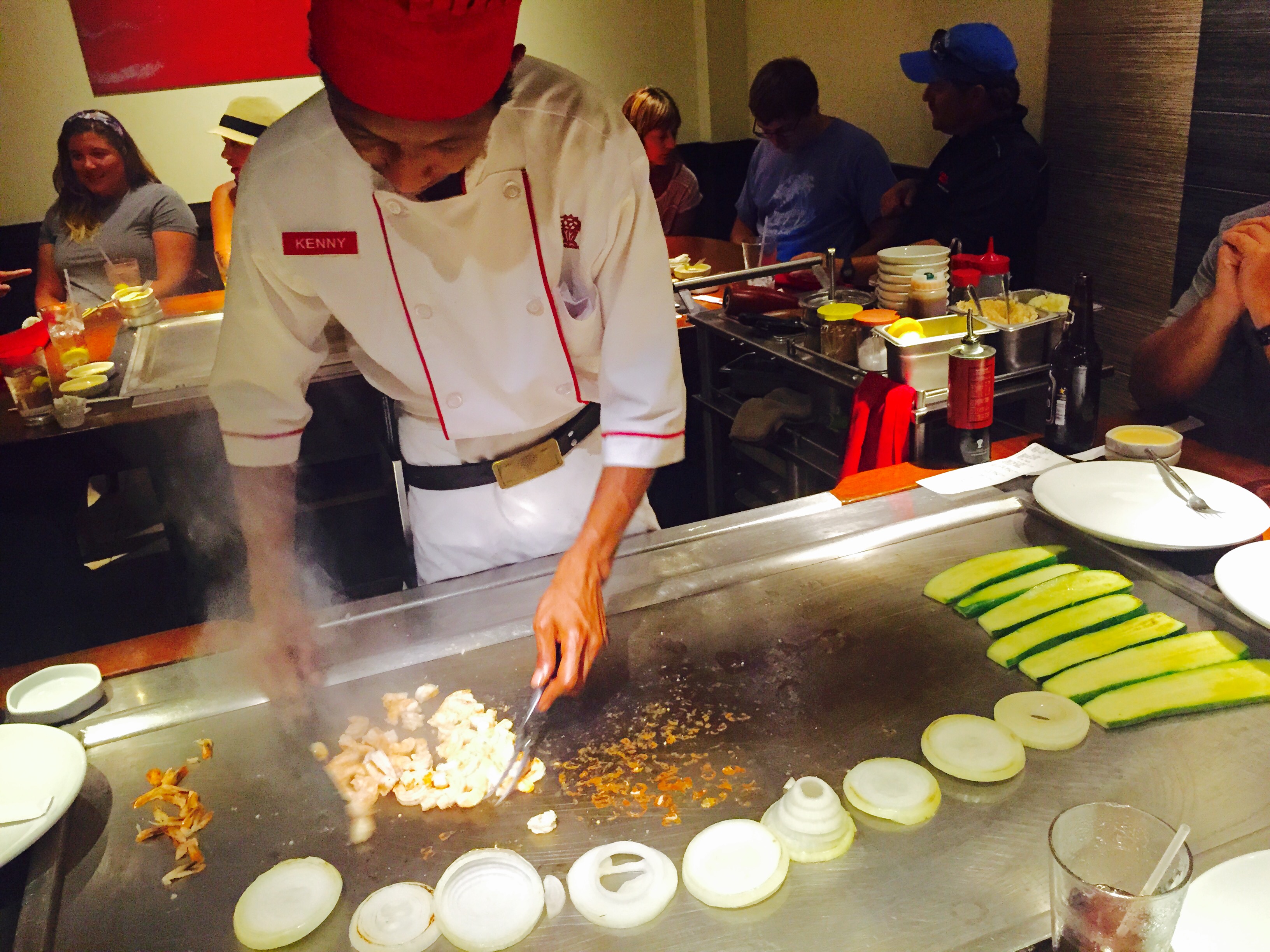 Guest post by Megan Warner