I don't know about you, but when it comes to decisions in the realm of ice cream flavors, I am always torn. Do I go for chocolate? Mint chip? Cookies and cream? SO MANY CHOICES. What if every ice cream cone came with a tiny scoop of an extra flavor so you didn't have to always commit to two full scoops?!
Unbeknownst to me, this has been a thing for YEARS. This weekend, I discovered the splendor of Izzy's Ice Cream in downtown Minneapolis, and the glory that is the "Izzy scoop."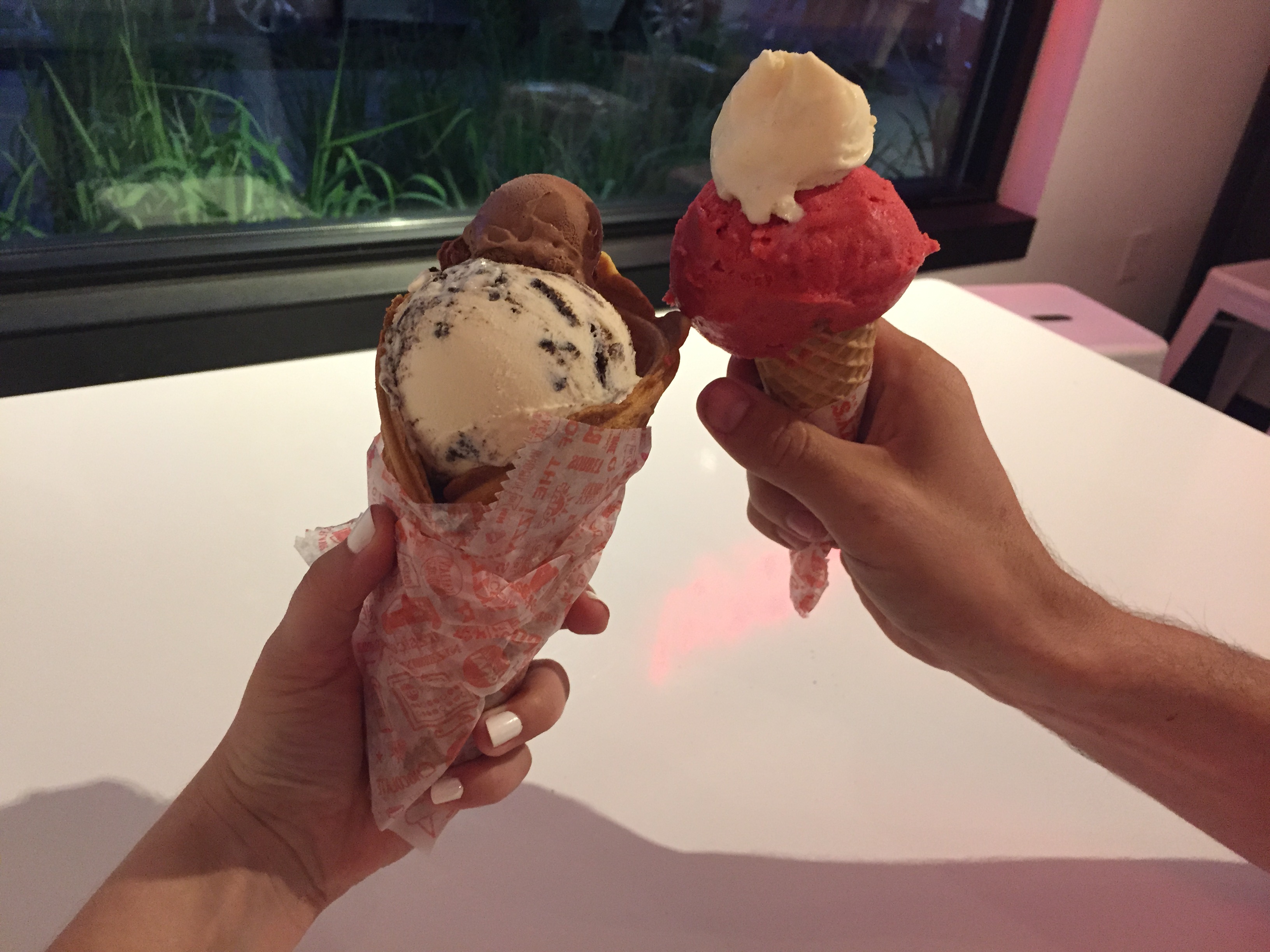 Friends, I can't tell you how happy I was to realize that not only could I have a giant homemade waffle cone filled to the brim with creamy cookies and cream goodness, but I could also have a complimentary baby scoop of my second go-to of mint chocolate. With a signature move like that, it's no wonder Izzy's is always packed. When we arrived, the line was just outside of the door, but in a matter of ten minutes, by the time we sat down and looked outside, it was stretched around the building.
Now that is some amazing service (and ice cream). Plus, Gold Medal Park is right across the street - if you grab a cone around sunset, you'll get to take in some spectacular views.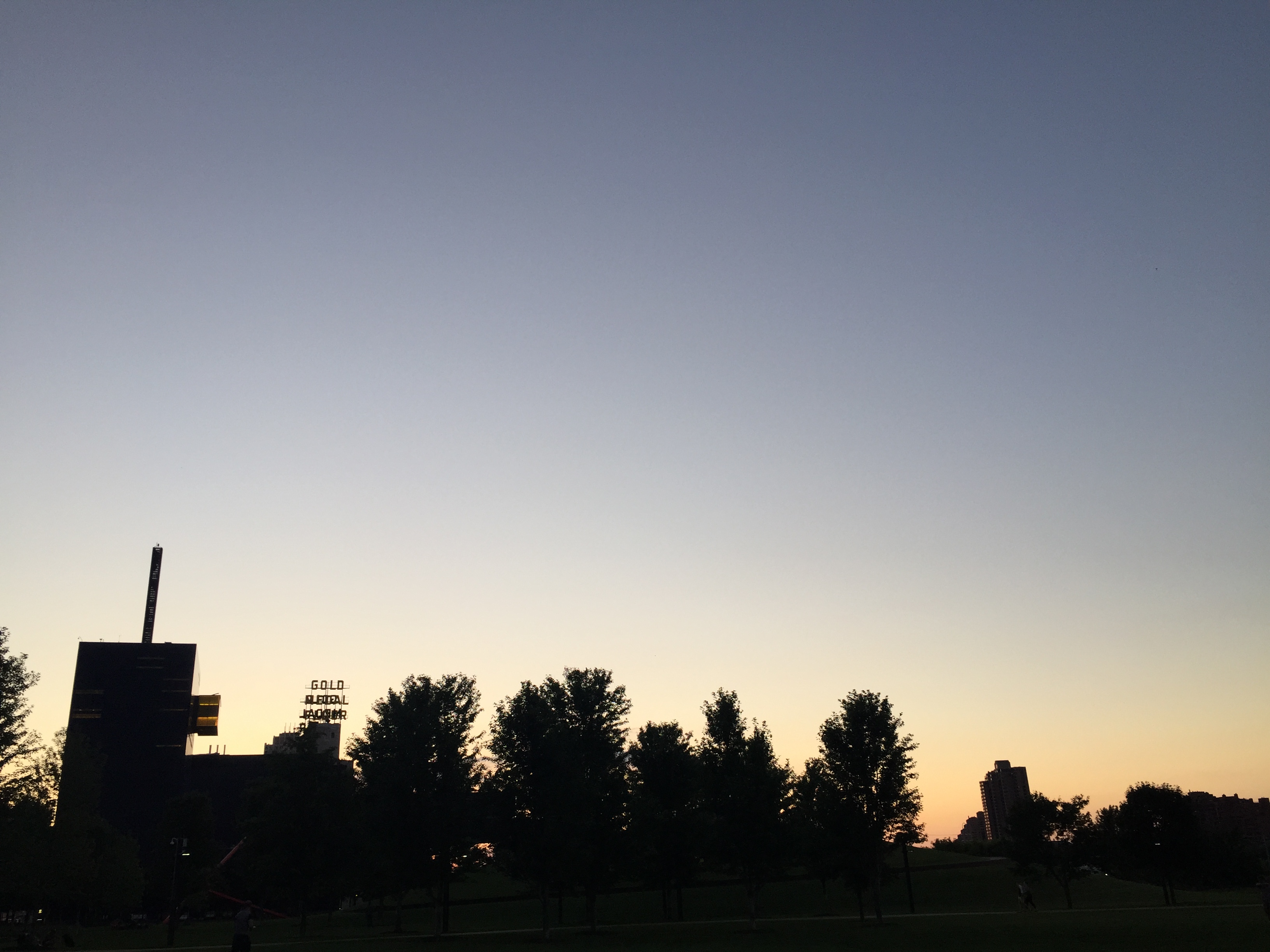 If the line is huge when you arrive, don't be disheartened - it really does move pretty fast, and along the way you get to watch them hand pour waffle mix into cast irons to make those delicious cones that are simply irresistible. Get yourself to Izzy's stat - it's for sure a staple in my ice cream repertoire now.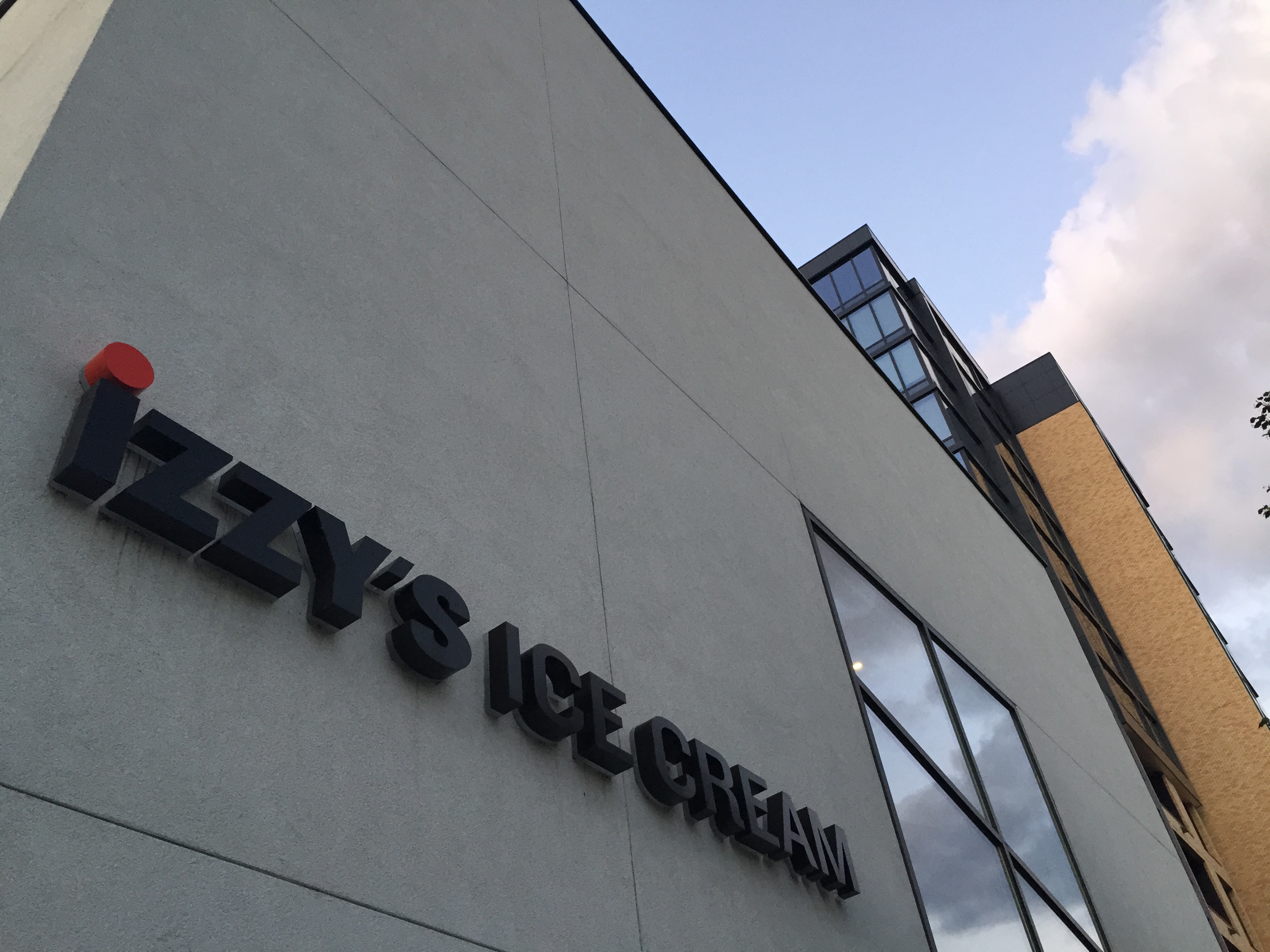 Guest post by Megan Warner