I crave Chinese food on the reg; if I could convince Arne to do it, I'd eat takeout every night of the week (this may or may not also play into the fact that I would rather do anything but cook). I've got my regular spots which are always spot-on, but I'm always looking for another successful local joint to add to my list of go-to lunch/dinner choices.
Friends, family, frequent readers, and newbies to the blog - I have found my latest obsession and it comes in the form of Szechuan Spice in Uptown Minneapolis.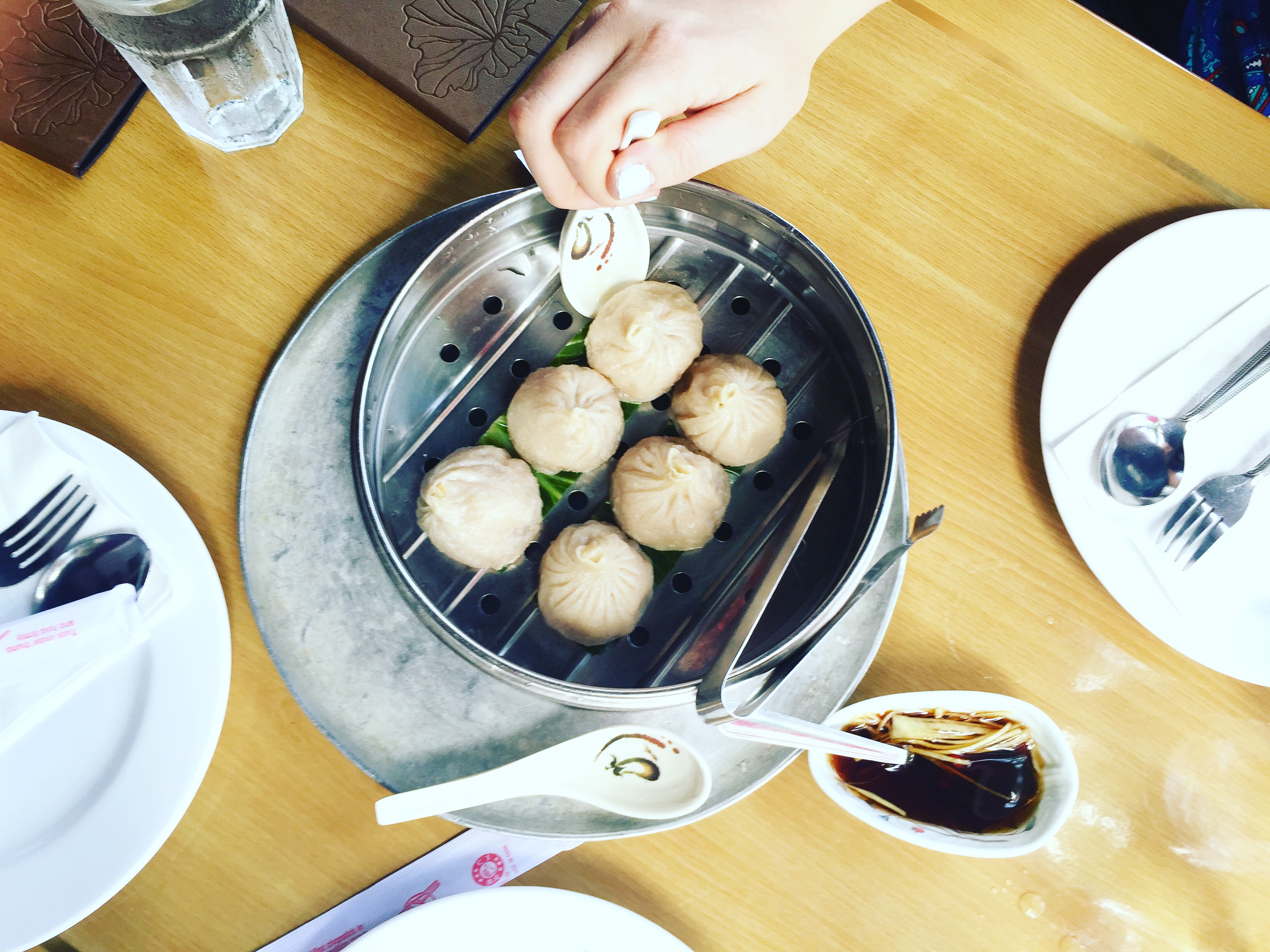 This was our juicy buns appetizer. I mean, come on. Does it get any better than that?!
Last Saturday, a couple of my girlfriends and I were planning to meet up for lunch. As we were deciding where to go, my friend suggested Szechuan Spice since she'd heard great things about it and none of us had been there yet.
Located across the street from HUGE theater just off of Lyndale Avenue and Lake Street, Szechuan Spice serves a variety of dishes; some are traditional Chinese platters, while others are your standard American favorites. Typically, I go for the egg rolls or wonton varieties for appetizers, but this time we asked the server what she'd recommend that was more traditional and unique. Enter in the juicy buns (pictured above). These dumpling-like delicacies are filled with pork and some sort of amazing magical juicy sauce. You take a bun in your spoon, chomp off the top, drink the juices from the inside, then pour over the ginger/soy sauce to give it a bit of extra flavor, and then pop the rest into your mouth.
Now, before I start drooling over here, let me get into the rest of our delicious meal. We ordered the chicken and beef stir fry and the General Tao's chicken (I know, I know...boring American Chinese run-of-the-mill choices - but hey, you've got to start small with trying new things, right?!). They were obviously amazing because we basically licked the plates clean.
Besides the food, Szechuan Spice had excellent service, a great atmosphere, and better yet - it's in a perfect location right in the heart of uptown. Chances are I'll be back stat (in fact, as I write this, my ham sandwich that's sitting in the fridge is sounding less and less appetizing - I would give ANYTHING for some juicy buns right now). If you're a Chinese food-a-holic like yours truly, you don't want to miss this restaurant.