As I mentioned a few weeks ago, the Minneapolis Brewery scene is becoming especially popular for weddings. With great beer and unique catering opportunities, what could be better?! This past Sunday, we went to our very first brewery wedding and it was definitely a unique experience.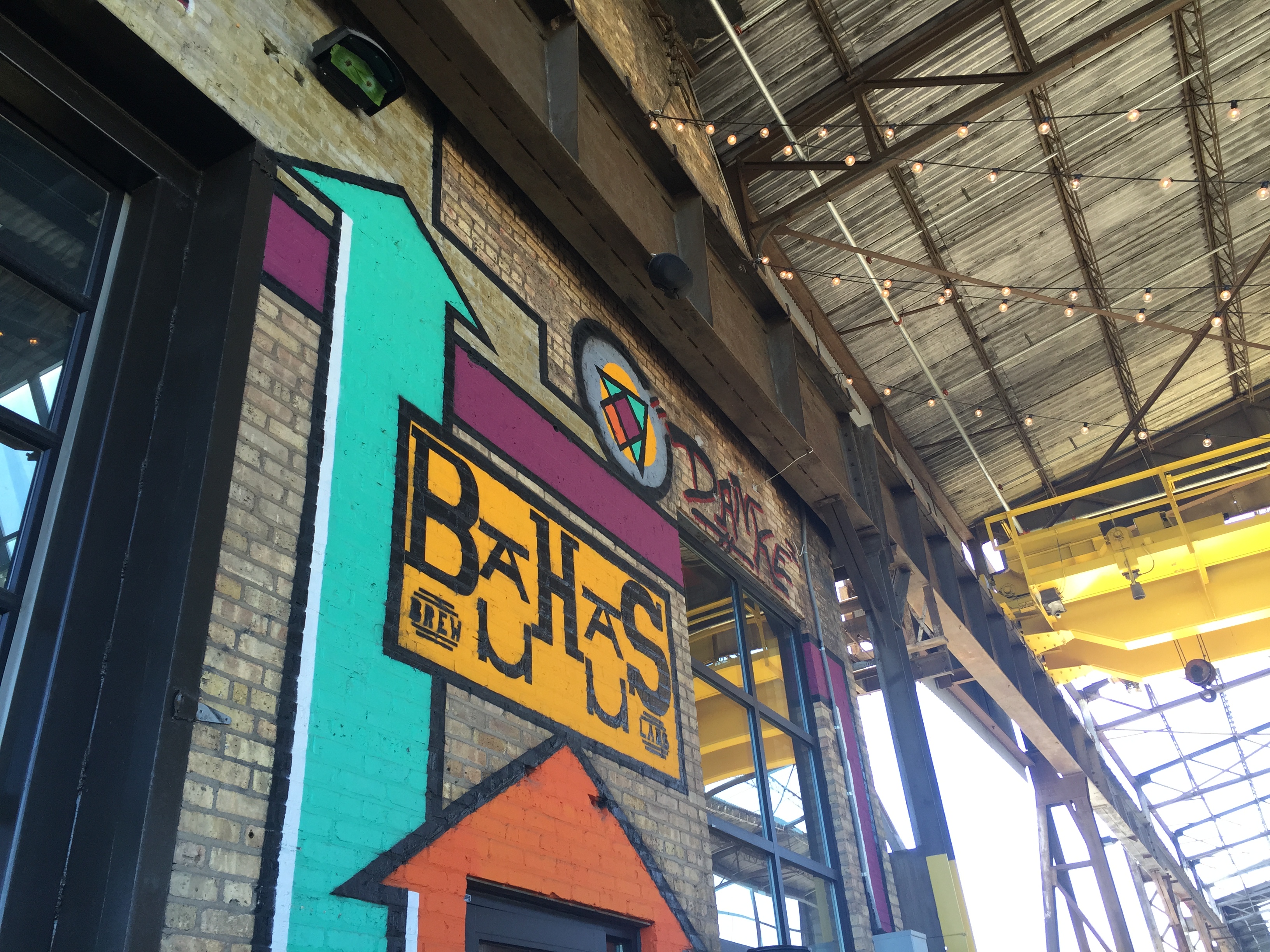 It happened to be a gorgeous sunny day - hot, but not too hot. The moment we pulled into the parking lot of Bauhaus Brew Labs (they have plenty of parking - major win), I thought to myself, "Now, this is a cool spot." The ceremony was set up on their patio area, which is outdoors but is also covered by a roof (really important in case of an unexpected rainy wedding day). Cafe lights were strung from wall to wall, and the brewery's orange benches were arranged facing the stage. The lighting and the casual and close seating made the ceremony feel intimate and pleasantly unexpected.
As for decor, the space spoke for itself; behind the stage stretched an open garden area, and surrounding the patio were remnants of an industrial past with the sounds of passing trains just behind the brewery filling the background every so often. The bride and groom let the built-in decor take center stage and opted for simple floral arrangements of baby's breath and greenery.
Post-ceremony, the guests were invited to head straight for the bar, where drink options ranged from in-house brews to root beer and kombucha. One thing to note - it's par for the course that having your wedding at a brewery means there will most likely be beer-only bar options, so in the case of our friends, they just made sure to note to guests on their website that only beer and root beer/kombucha would be served at the wedding (thereby avoiding disappointing any wine-loving friends or family).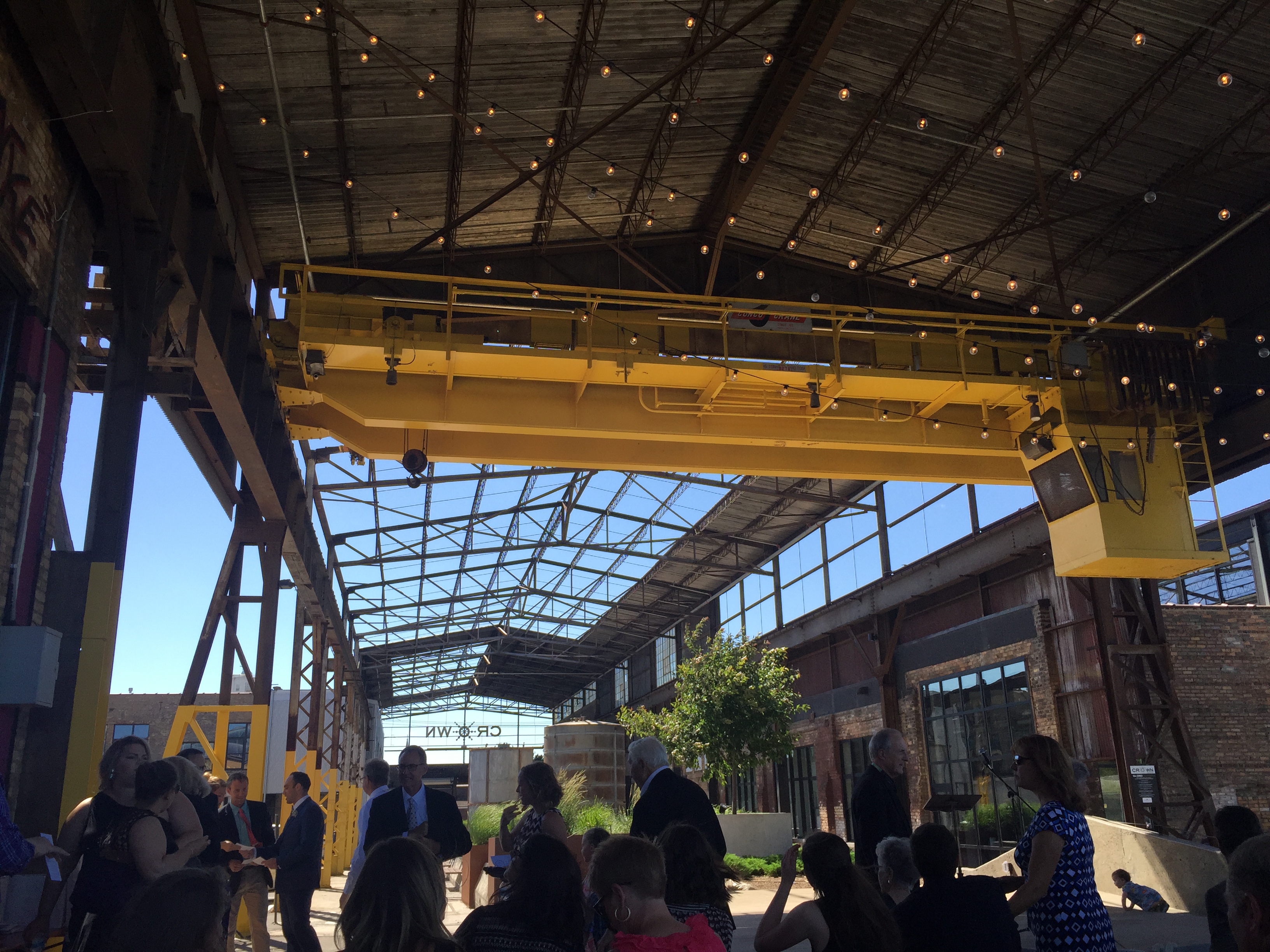 The couple kept the food simple, with chips for appetizers and catering by the Blue Door Pub. Each guest got two burger sliders - one a juicy lucy, and the other a peanut butter and bacon concoction. The dishes were easy to clean - like a picnic, Blue Door catered in food truck style paper "plates," and after the main course, brought out cheesecake donut holes for dessert (they were delicious).
Bottom line is, if you're a couple that prefers beer tasting and relaxing with a game of bags as opposed to a formal tuxedo-required event, check out Bauhaus for your wedding. It's a unique option for a wedding venue that you absolutely can't go wrong with!