It may not be taco Tuesday, but let's be honest, tacos are phenomenal just about any day of the week. Obviously we're always on the lookout for our next favorite Mexican joint to experience the glory of a spicy pollo-filled tortilla. So I was really excited to discover Taqueria Victor Hugo on a recent trip to our local Cub.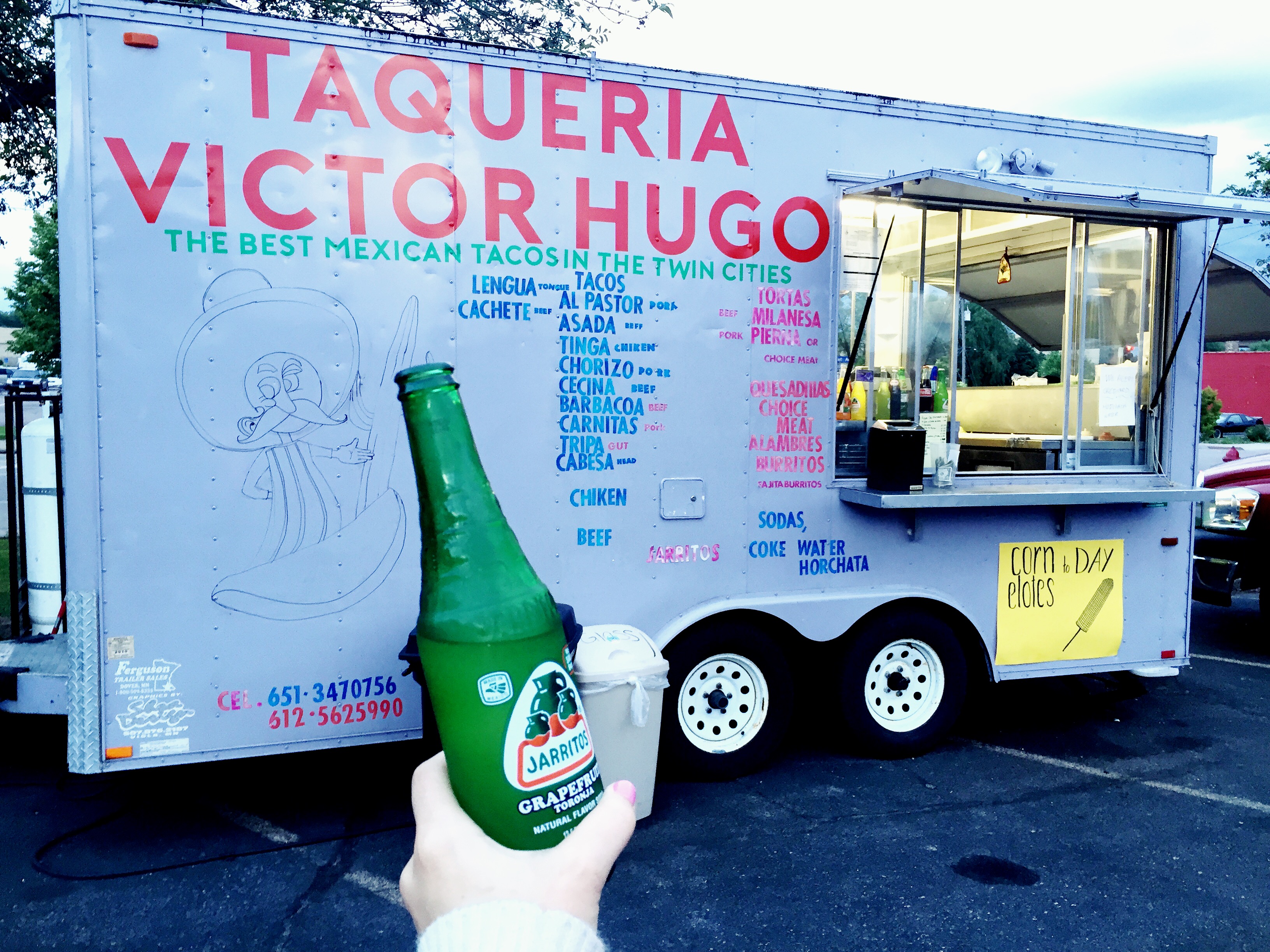 As we were loading the car with the week's groceries, we noticed that parked across the street in the lot at the Richfield Lutheran Church on 60th and Nicollet Ave was a food truck. It was simple - grey with "Taqueria Victor Hugo" in large red letters and the contents of the menu painted along the side - which, in my experience, usually means the food is awesome. Rather than face the daunting task of cooking at home with our newly purchased groceries, we headed over to grab some dinner.
Best. Decision. Ever. First, the service was excellent. Second, the food was excellent. Third, see previous two points.
Really, everything was great. It was laid back - just a lone food truck in a near-empty parking lot - but man, the tacos packed a punch. It was nice to come across Victor Hugo where I least expected it, and it certainly made the effort of a weekly grocery shopping spree much more enjoyable (hint: grocery shopping is fun when you self-bribe yourself with tacos and an ice cold Jarritos).
So next time you're dreading having to run to Cub to stock up on Hostess Cupcakes (just me?) or vegetables (normal people), stop across the street at Taqueria Victor Hugo. Your tastebuds will thank you.
Guest post by Megan Warner