Are you looking for a great dinner spot? Perhaps you're celebrating a birthday or a graduation. Or maybe you're just looking to have a nice night out for dinner and a change from your usual Wednesday night takeout routine (no shame in this last one - I personally have the cooking abilities of a ten year old and prefer a greasy bag of Chinese food to any attempted pasta on my part). Whatever the occasion is, I highly suggest adding Monte Carlo in the North Loop to your list of go-to restaurants.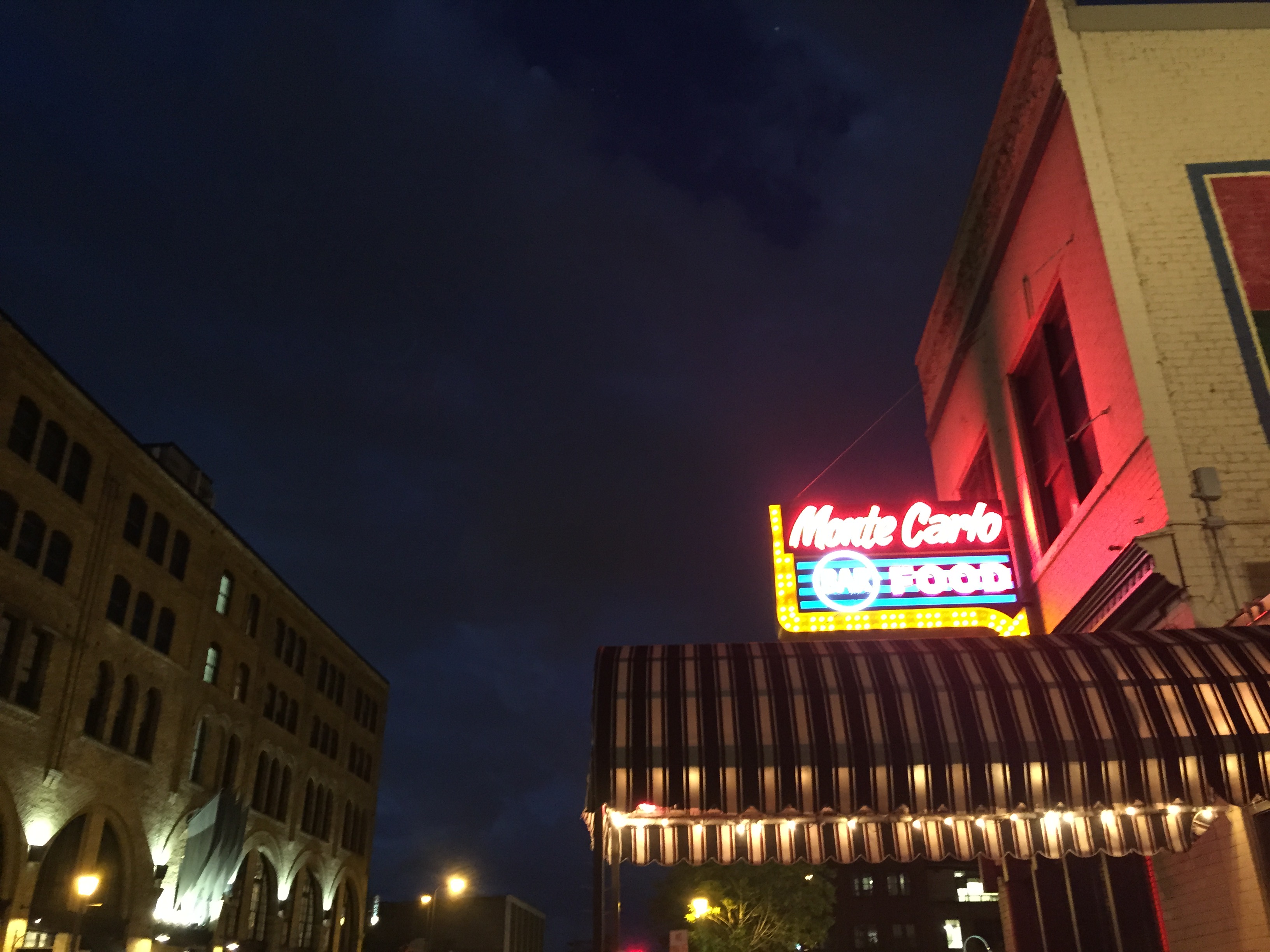 Yesterday was our three year anniversary, so it called for something a little out of the ordinary! Problem was, it was the middle of the week and both of us had to work until after 7pm. Our usual spot for special dinners used to be Vincent's (RIP), but since they closed this past winter, we were stumped. Where do we go? Someplace new? Downtown? Uptown? Outside of Minneapolis (gasp)?!
"What about Monte Carlo?" Arne asked.
I'd only been to the Monte Carlo about seven years ago for a brief lunch (which I barely remember) and one other time for a summer cocktail on their patio. Other than that, I had no reference or recollection of their food, service, or atmosphere. So the answer was "yes."
Since neither of us could do dinner anytime before about 8:30, this was the perfect joint. Monte Carlo is open until 1am every day of the week but Sunday (when they close at midnight). So late night dining is a-ok! Dress code isn't overly fancy (no need for gowns or tuxes), but a nice casual dress or slacks and polo will do just fine (though I did see everything from business casual to cut off jean shorts and a North Carolina tee, but that's neither here nor there - better to stay on the dressed up side to be safe).
Other than that, the food was excellent (Arne got the peppercorn steak and roasted potatoes and I sprung for the filet mignon with a baked potato), the room was cozy (think wallpaper, low lighting, and leather seating a la The Godfather but without the violence), and the location was perfect. Parking isn't an issue either - Monte Carlo offers valet parking for only $2 (which is way cheaper than what you'd pay if you were to find metered street parking). Plus, in the summertime, it's worth snagging a spot on their patio - the cafe lighting is spot on.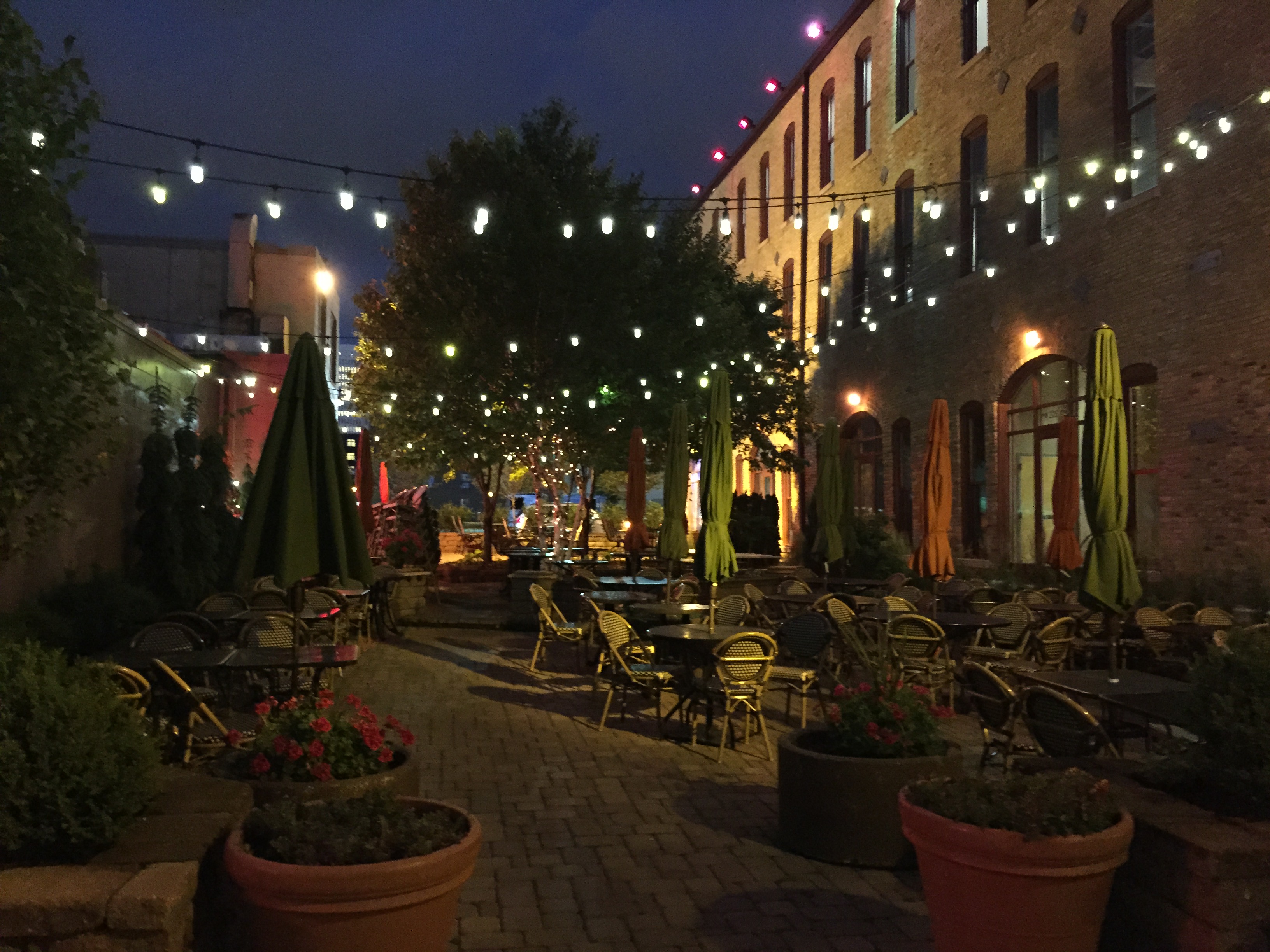 Oh, and I almost forgot the most important part - dessert! We went with the cheesecake with chocolate sauce and died of satisfaction (just kidding, we're still here - but seriously it was delicious).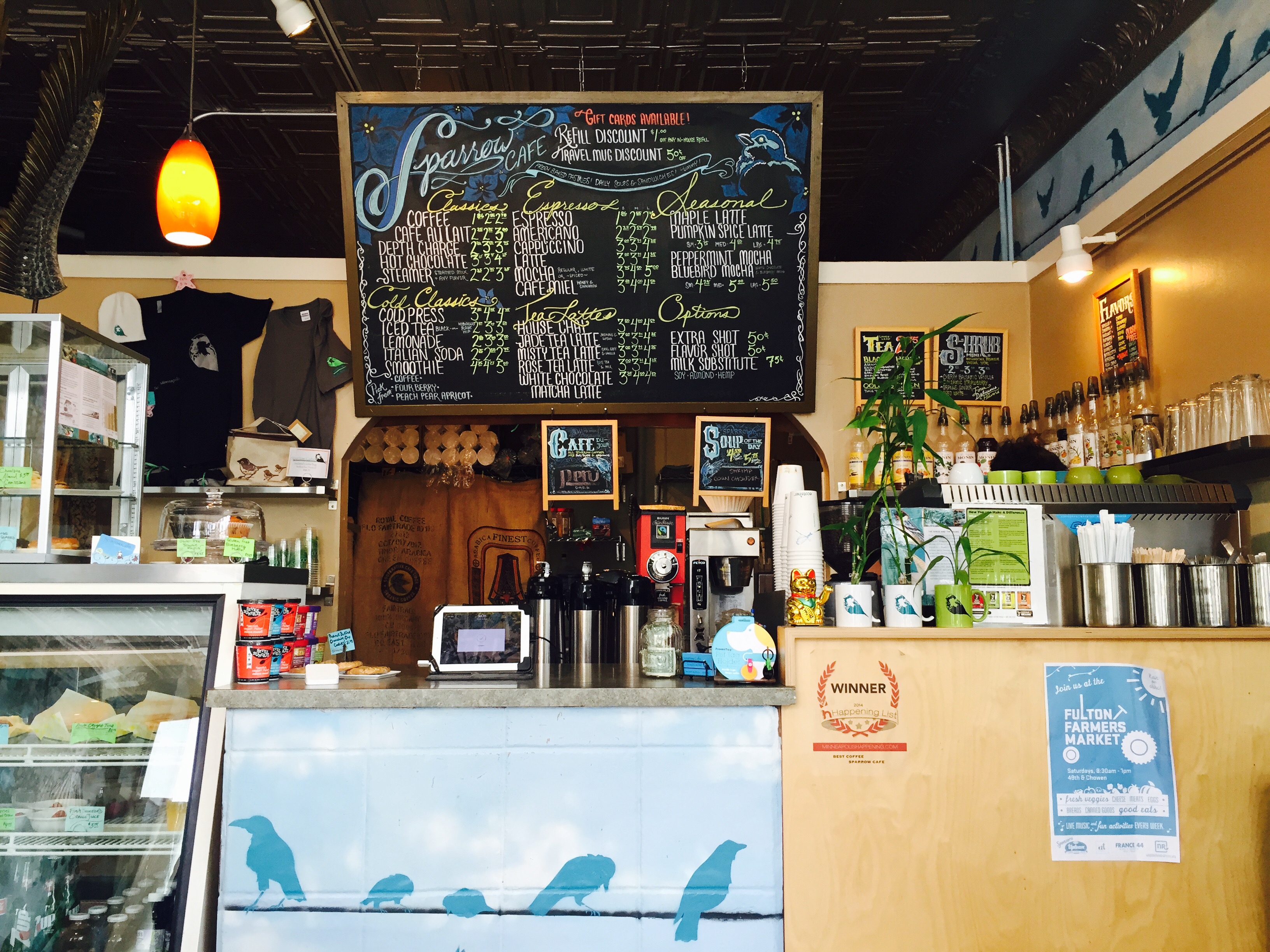 So the next time you're looking for a new spot to celebrate your birthday, anniversary, or simply the fact that it's summer and life is amazing, check out Monte Carlo - with low key service and delicious food, you can't go wrong.
Guest post by Megan Warner