It's summer, which means festival season is in full swing, and this weekend is no exception. The Stone Arch Bridge Festival is happening today through Sunday (June 17-19) at - you guessed it - the Stone Arch Bridge (and St. Anthony Main).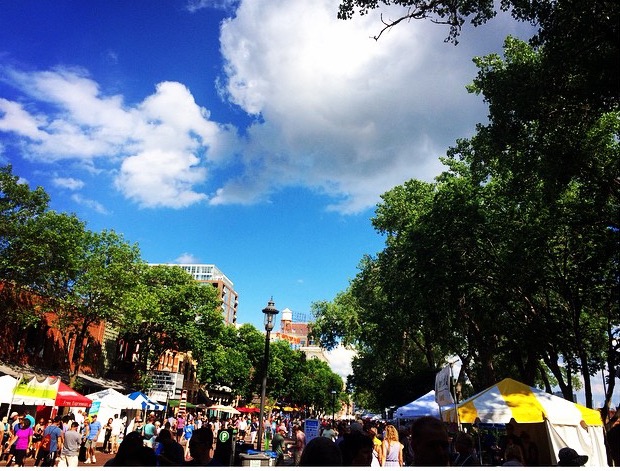 We're not complaining, of course, considering that summer means endless food-on-a-stick and fresh lemonade. Plus, there's nothing like a weekend day spent strolling through the tents of local artists. And since Father's Day is this Sunday, it's a great place to snag a last minute gift (I'm personally a fan of the pottery mugs). Here's a breakdown of the schedule:
Friday June 17th, 12:00pm-8:00pm
Saturday June 18th, 11:00am-10:00pm
Sunday June 19th, 11:00am-5:00pm
The Stone Arch Bridge Festival is perfect for anyone and anything - family-friendly strolls (face painting!), beer enthusiast get togethers (beer tent!), or if you're more of a sit-and-people-watch kind of person, grab a seat at Tugg's Tavern or the Wilde Roast Cafe and cool off with a drink and some appetizers while you check out the scenery.
It's supposed to be a hot weekend here in Minneapolis though, so don't forget that sunscreen and snag a few bottles of water along your stroll. Be sure to catch some of the live music happening, and tonight (Friday) at about 9:30pm, we'll get this summer's first fireworks show - you don't want to miss it.
Guest post by Megan Warner